Automotive Film Color Shift x Electronic Color Shift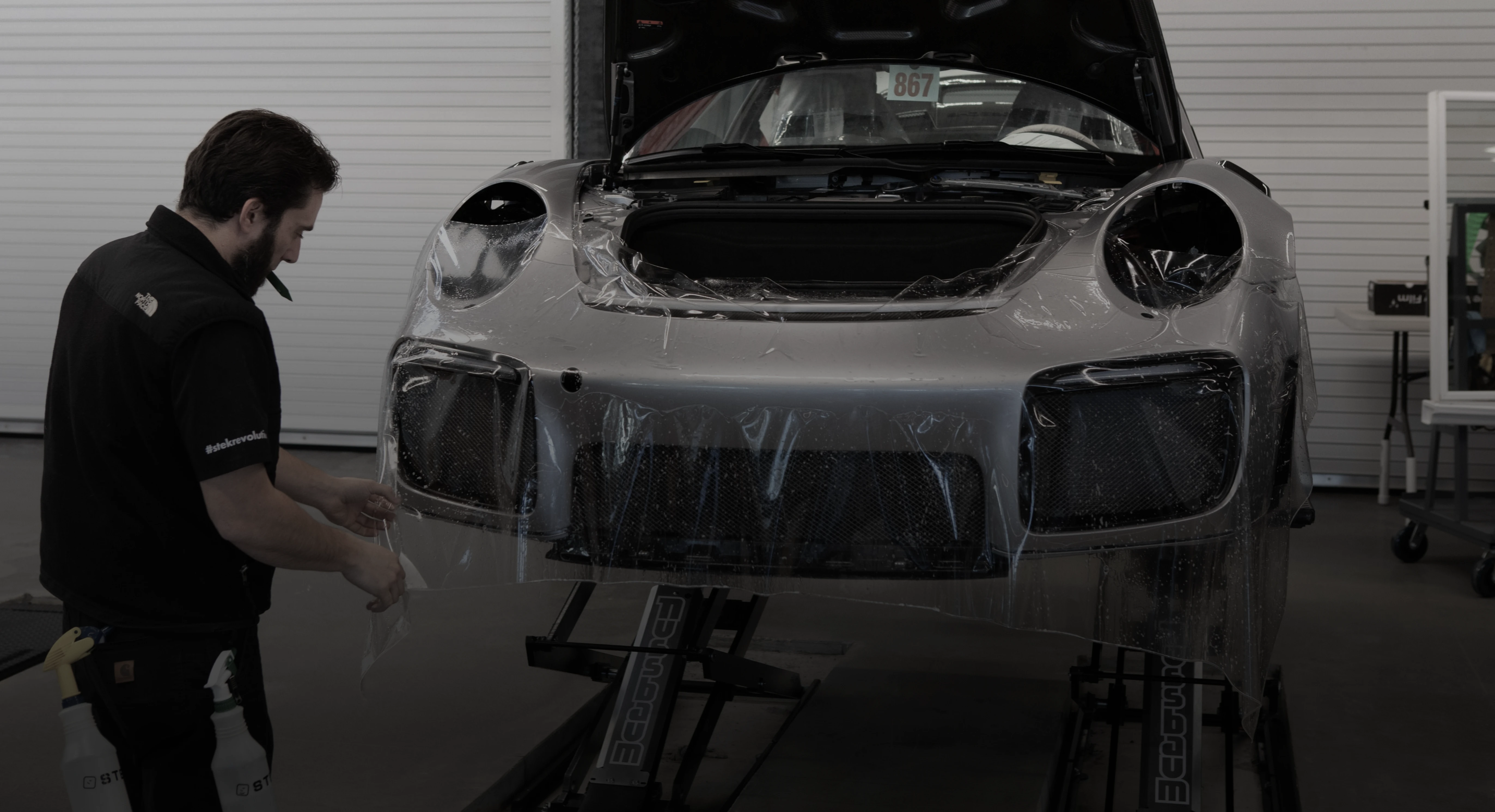 G'day everyone!
Last year, in 2021, we saw the announcement by the German manufacturer BMW of its new concept car, the iX Flow. In addition to other attraction, something particularly caught the attention of the detailing and wrapping community around the world: The ability to change color through electrical impulses.
According to the brand, the vehicle's body is covered in a special layer with white and black pigments. Blacks are positively charged and whites negatively. Thus, if a positive charge is applied to the vehicle's surface, the blacks recede while the whites rise, giving the car a white paint scheme. The effect is reversed in the case of a negative charge with white pigments decreasing and blacks increasing.
Shortly after the launch, there were some post-sales questions about how this area could be affected by this new technology.
We at STEK think that the technology is still new and with many obstacles when implemented on a worldwide scale, regulations in each country, adversities, A/S, etc.
Therefore, automotive color-shift in the short to medium term will be exclusive to the post market, in a scenario where new technologies begin to appear as an alternative to vinyl wrapping.
At STEK, we always invest in innovation and protection, we create unique and exclusive colors in a Thermo Polyurethane (TPU) structure with much superior characteristics than the vinyl found on the market. We believe this will be a more plausible trend in the coming years, and STEK has prepared itself through the last years for this scenario accumulating great experience in developing cutting-edge color PPF films on the market.
Furthermore, the iX Flow's technology is still limited to some body parts and it is likely that it will need some physical barrier of transparent protection when out there on the streets, That is, one more task for PPF.
With that, we see that the PPF will always be present, either as a protector for special bodies like the iX Flow or for the color-shift with characteristics that make it different from other existing solutions such as the color depth, hydrophobia and the self-regeneration of the Film.
Discover our line of PPF with high gloss and transparent film together with our exclusive line of PSF, Protective Styling Film, visit our STEK website now.