Clear Bra Revolution: Color and Pattern Paint Protection Film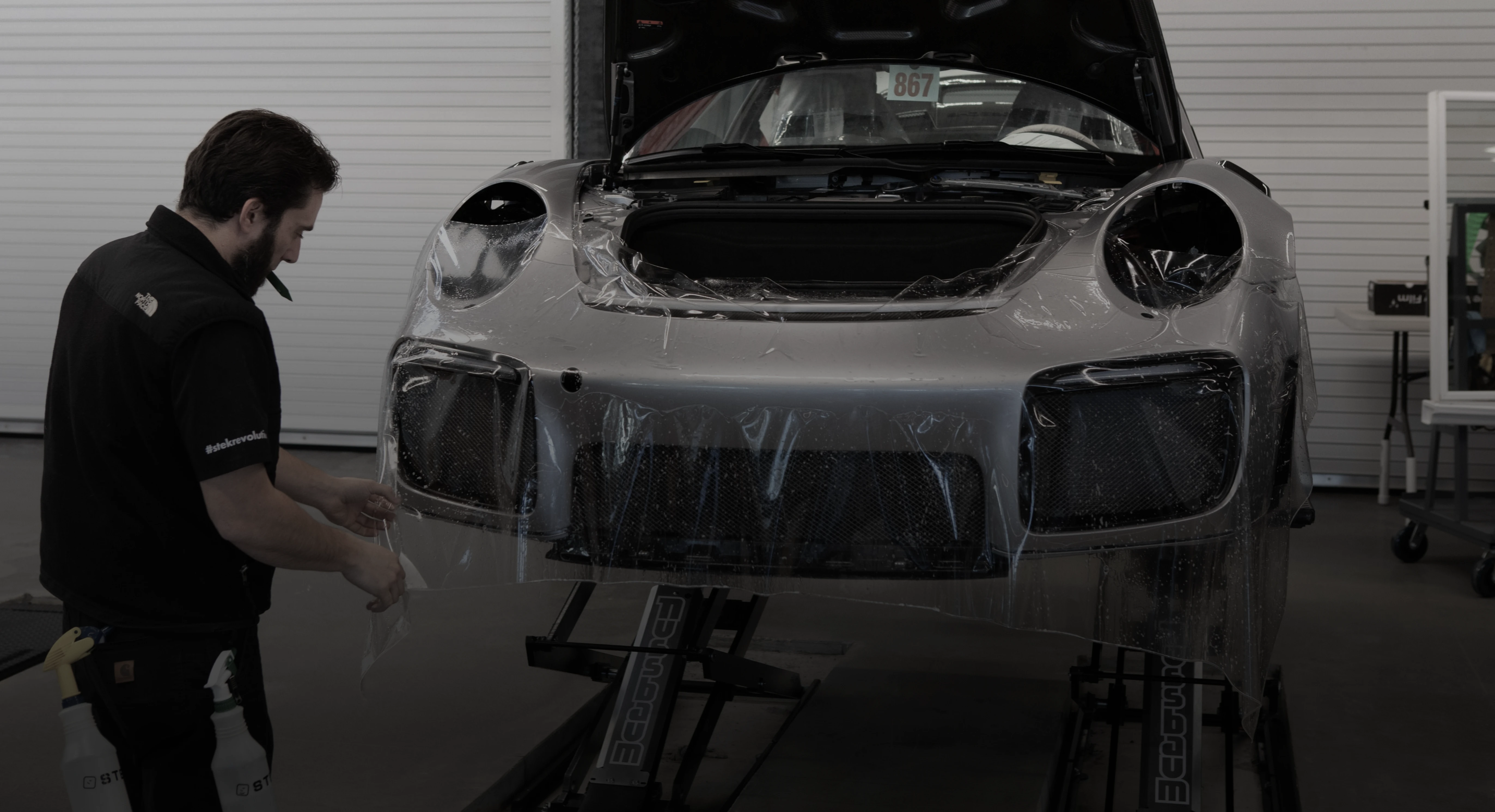 Previously, if you wanted to change your vehicle's color, you had two options. You could paint it or install a vinyl wrap. A paint job costs several thousand dollars and neither the vinyl wrap nor the paint job provided adequate protection to your vehicle's long-term appearance. Vinyl wraps also tended to look cheap. Now with Color and Pattern Clear Bra, you can expect a quality that supersedes that of paint, with lifetime guaranteed protection.
Most have heard of the basic Clear Bra - a transparent form of paint protection film - designed solely to protect your car's paint. At STEK, we are ready to continue pushing the boundaries of innovation with our "Fashion Clear Bra" series, called Protective Styling Film (PSF), to provide protection in style.
Color and Pattern Revolution: Protective Styling Film
Our new PSF products look better than paint, but there is a greater reason why STEK never stops innovating and challenging film performance. Color and Pattern PSF is the kind of paint protection film that protects your vehicle's coat and even changes the exterior color of your vehicle once applied. Color and Pattern PSF has all the protective properties (self-healing, scratch-resistant, hydrophobicity, and stain-resistant) that Clear Bra has. It not only provides more protection, but a more aesthetic style than traditional vinyl wraps.
STEK aims to replace vehicle paint and reduce carbon footprints in the world. By replacing paint with PSF, every vehicle owner helps protect the environment. We believe this can help reduce carbon footprint up to sixty times less, for each vehicle, compared to traditional car-paint manufacturing processes. Our film not only protects and makes vehicles look glamorous; together, we are protecting more than that. We protect what we love together.
Unique Fashion Paint Protection Film
It's now possible to apply the same color-changing properties of vinyl wraps but as a Paint Protection Film. That means you get robust physical protection from rock chips, sharp debris, and the whole host of water- and chemical-based contaminants. Our ceramic coating brings a new flair to your vehicle while protecting what paint can't.
Vehicles are predominantly sold in the same three common colors: white, black, or silver/gray. With our PSF, these can now be transformed into unique shades or color-shift effects. If you'd like the Miami Blue-style (DYNOmiami-blue) color offered only by Porsche (and to only certain models), or the unique gold-yellow color-shift effect (DYNOshift-green), you can. With Porsche, these colors run up to $100,000. With STEK, you can achieve the same effect, for a fraction of the price, but with added protection to your vehicle's coat. 
Pattern Protective Styling Film offers the most distinct change in appearance. These films give the surface of the vehicle a unique pattern ranging from the well-known carbon-fiber appearance to our unique Damascus pattern. Our patterns achieve the utmost quality of looks and keep all the protective properties as a Clear Bra.
Open to More Innovations
We understand that some of your customers may be looking for a personalized design. At STEK Automotive, we can create just about any bespoke designs that your customers are looking for. Unique, personalized, and even eccentric designs are welcomed - and realized.