DYNOforged-carbon: Forged Carbon Pattern Protective Styling Film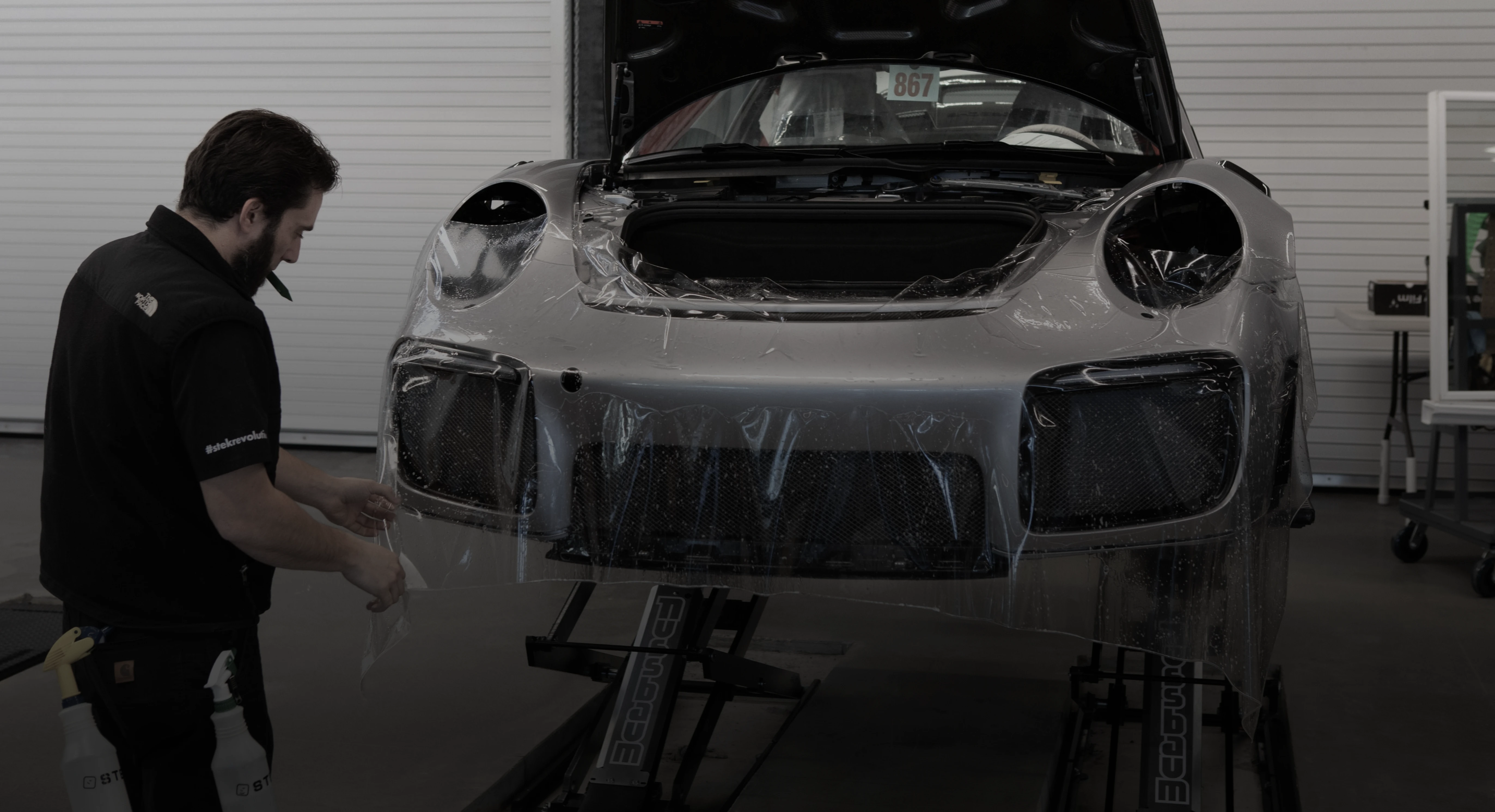 Adding forged-carbon parts to your car is expensive and time-consuming. There aren't many parts that can be created from this material, while most forged carbon pattern films look unrealistic, damage your car's paint, and are easy to tear. We pride ourselves in creating solutions that add real value to our customers, which is why our DYNOforged-carbon paint protection film (PSF) has always been an excellent solution to these problems.
Now, we're ready to help you upgrade your car's style by introducing two new colors - DYNOforged-carbon redwine and DYNOforged-carbon metal. These offer a sleek style that can make your car stand out from the crowd and look as authentic as real forged-carbon.
Protecting Your Car Never Looked So Good
It's not a secret that forged carbon is expensive, and as a consumer, you'll likely face limitations in terms of what parts you can create out of this material. You'll need deep pockets and a lot of time to achieve the look you want. Still, even then, chances are you won't find all the parts you wish in forged carbon, especially interior features.
Our DYNOforged-carbon PSFs provide you with a fantastic alternative that protects your car while maintaining a stylish and realistic look. In addition, you now have a selection of colors with the introduction of redwine and metal, enabling you to achieve a personalized design that would otherwise be impossible to obtain.
Achieve a Realistic Forged Carbon Pattern Look
Perhaps one of the biggest challenges of forged carbon film is achieving an authentic look. With this in mind, we created a fantastic product that's not only flexible in its use but also realistic to give your car a sporty, sleek look. Forget faded, cheap-looking material; DYNOforged-carbon PSFs look like the real deal.
The best part? It will cost you a fraction of the price of installing real forged carbon parts and will give you more options. You can add it to any part of the bodywork and interior for an instant stylish upgrade and add an extra layer of protection you need for your vehicle.
Benefit From Self-Healing Technology
Standard vinyls and pattern wraps on the market are susceptible to tears that can potentially damage your car's paint. It also doesn't look good and requires you to replace entire sections. To combat this problem, we implemented our own self-healing technology to our DYNOforged-carbon PSFs, which can heal minor scratches and resist tears.
The product gives you the same self-healing properties as our prime product - DYNOshield - while maintaining the stylish and sleek look you want.
Forget About Paint Damage
Water is famously the biggest threat to traditional vinyl wraps. It seeps through the top layer, causing damage to the adhesive and eventually causing the wrap to peel. Both the DYNOforged-carbon redwine and metal PSFs are equipped with a hydrophobic layer that stops water from seeping in and saves you from having to worry about cleaning tar or dirt on your car ever again.
This technology protects the paint from watermarks and external damage while maintaining the vehicle pristine for as long as possible.
Get More Value With Damage Resistance and Durability
One of the biggest threats to vinyl wrap users is scratches and tears that compromise the integrity of the wrap and leave the car unprotected. So, in addition to the fantastic self-healing and hydrophobic properties, we made our DYNOforged-carbon PSFs to be ultra-durable and resistant to tears.
We did this by using 2 ply TPU, which maintains the realistic look of the product while adding extra durability. Using this product saves you time and money on costly replacements in the long run.
Get More Value With Damage Resistance and Durability
Our mission is to create products that provide value to customers with quality and real solutions to their problems. It's this mentality that led to the development of DYNOforged-carbon and the introduction of two new stunning colors. It's an excellent solution that provides an authentic forged-carbon style without the need for spending thousands of dollars on real parts.
It was vital to us that the product should look authentic, and that's exactly what we achieved - a realistic design that can be used anywhere on the bodywork and interior. We also implemented fantastic hydrophobic and self-healing properties that ensure the film doesn't tear or damage the paint underneath. This way, your vehicle can look stylish and retain value for years to come.