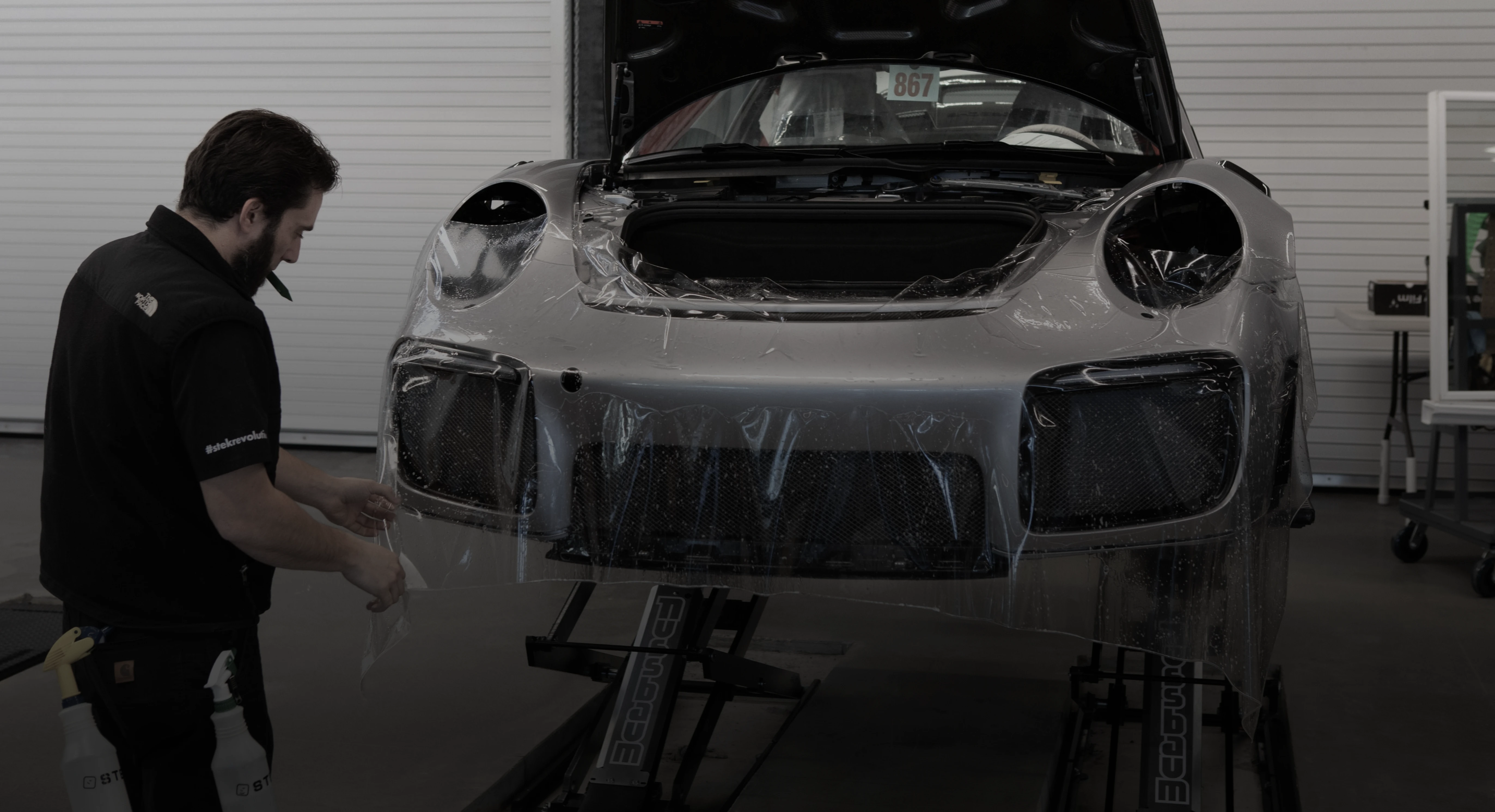 Become a Certified STEK Installer
Apply to Become a Certified Installer and Access Exclusive Resources to master paint protection film installation.
Join Team of Top-Notch Installers
With our team of skilled staff standing behind you, you can feel confident in offering your customers the best and most unique films available at a professional level.
Quality Products
Top-Notch Products
We offer various products, from transparent PPF, pattern and color PSF, windshield, and window films. Start upselling today.
Installer Training
Protect what you love
Ready to get started? STEK offers all the training you need to get you started. Expand your business today with STEK
Marketing Materials
STEK Support
Get all the marketing materials you need for your shop. Help customers understand the products better with them.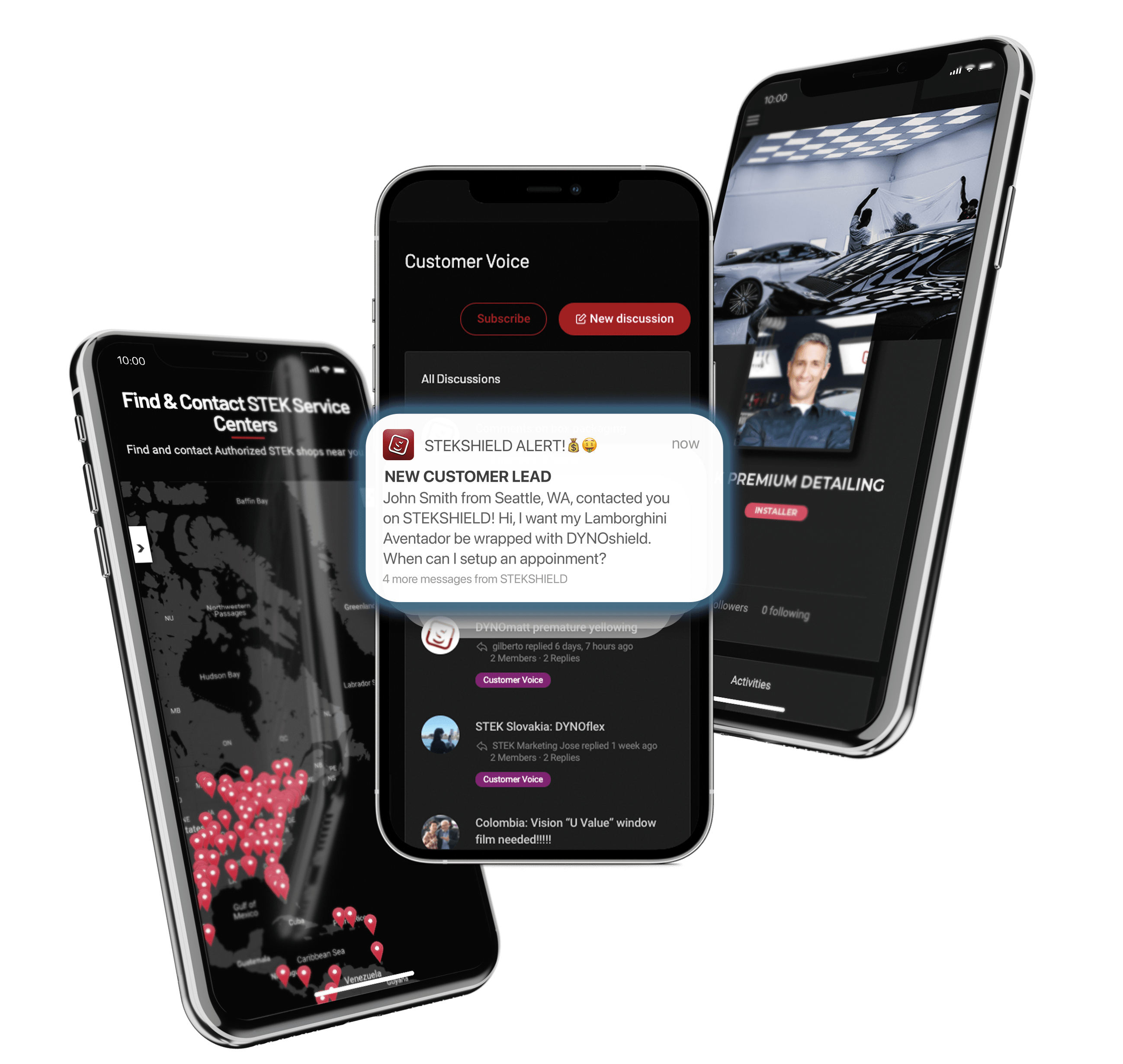 STEKSHIELD Community
We have your back
Make the most out of our digital service and experience platform. Access all the support and services you need to sell more.
STEK Has You Covered!
Our core philosophy is to grow together with our customers. Not only do we provide the best products. We aim to provide the best experience and service to all our customers.